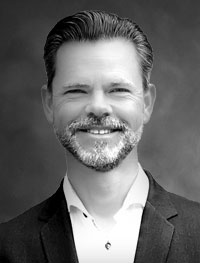 Stéphane Gagné, 
M.Sc.
President & Chief Executive Officer
Co-Founder of Ovensa and three other companies, Mr. Gagné holds 20 years of experience in the pharmaceutical (anticancer drugs and drug delivery), cosmetics and nutritional supplements industries. He was instrumental to the growth of Aeterna-Zentaris, a company that was developing an angiogenesis inhibitor for non-small cell lung cancer. He was also a co-founder of Constab Pharmaceutical, a company developing a drug delivery system using alpha-fetoprotein. Mr. Gagné also contributed to the international expansion of Atrium Biotechnologies and several Canadian private and public companies. He is recognized for his leadership, for building teams, growing sales and for his negotiation skills. He holds 2 bachelor degrees (Economics and Multidisciplinary), has a Master Degree in Business Administration and speaks several languages.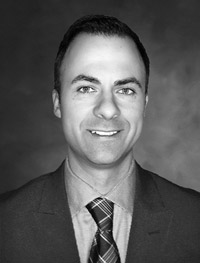 Philippe Tremblay, M.Sc., MBA
Vice President, Research & Strategic Development
Co-Founder of Ovensa. Over 12 years of experience in pharmaceutical, diagnostics, biotechnology and science-based nutritional health industries. Mainly responsible for strategic development and management of pharmaceutical R&D/Innovation/Partnership Pipeline and Market Intelligence/Market Access/Product Management. Held roles in hospital/pharmacy sales & marketing as Account Executive and Product Manager for Hoffmann-La Roche. Expertise in technology scouting at the international level (University Technology Transfer Offices, Academic Researchers, Public Research Organizations, and Private Companies) and drug/science-based nutritional health regulatory affairs (product/cGMP approvals). He received a MBA in pharmaceutical management, a M.Sc. in molecular medicine (Physiology-Endocrinology/Hormone-Dependent Cancers), and a B.Sc. in biochemistry from Université Laval.