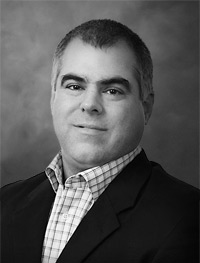 Prof. Jonathan Gagnon, Ph.D.
UQAR – Université du Québec à Rimouski
Chemist and inventor of Ovensa's licensed TRIOZAN™ technology. Separates, purifies, characterizes and modifies naturally occurring polysaccharides to use their natural chirality and develops new applications in areas such as catalysis, environmental and biomedical.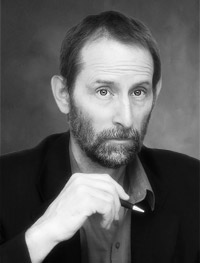 Dr. Mark David Vincent, MB, ChB, MRCP(UK), FRCPC
Medical Oncology, London Regional Cancer Program
Dr. Vincent is a medical oncologist at the London Regional Cancer Centre, a part of Cancer Care Ontario, where his activities include the management of lung and gastrointestinal cancer, and laboratory research into the reversal of cytotoxic drug resistance by means of gene therapy.  He is also an Associate Professor at the University of Western Ontario in the Department of Medicine, in the division of Medical oncology where he received the Award of Excellence in Teaching in 2004.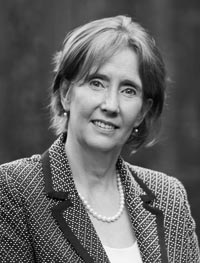 Diane Kalina, B.Sc., C.Dir
.
BioCatalyst4Development Inc. (B4D)
Diane has over 30 years experience including 17 years with GSK in positions such as Head of Marketing and Director of New Products and Licensing. She has developed an extensive international network and assisted over 30 pharmaceutical and biotech companies with over 60 Canadian and International agreements. She was Managing Director and co-founder of PDC Biotech. She also spent 3 years as President and Board of Director member of the successfully divested start-up biotech company YM BioSciences Inc. She has served on the boards of four publicly traded Canadian biotech companies and has completed the Chartered Director Program at McMaster University/DeGroote School of Business. Diane excels at running earlier stage companies – particularly those for which alliances are or will ultimately be a key success factor.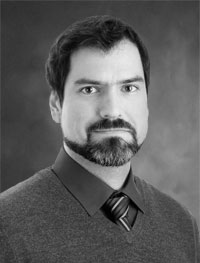 Prof. Nicolas Bertrand, Ph.D.
CRCHUL, Université Laval
Prof. Nicolas Bertrand is an expert in the preparation and characterization of nanoparticles for drug delivery applications. After a postdoctoral training at the Massachusetts Institute of Technology (Dr. Robert S. Langer's laboratory), he started his independent research team at the Faculty of Pharmacy of Université Laval in January 2015. He has authored multiple well-cited articles in the field of nanomedicine and drug delivery, notably on the use of pharmacokinetics to understand the fate of biomaterials and nanoparticles. He is the director of the research cluster on "Biopharmacy and Pharmacometry" within the Réseau Québecois de Recherche sur les Médicaments. Prof Bertrand also acted as a consultant for various clinical- and preclinical stage nanomedicine companies.
Paul Lockman, Ph.D., BSN
Inaugural Douglas Glover Chair of Pharmaceutical Sciences & Associate Director for Translational Research – WVU Cancer Institute
Dr. Paul Lockman earned his Ph.D. (Pharmaceutical Sciences) at Texas Tech University Health Sciences Center. Dr. Lockman was the Associate Dean for Outcomes Assessment and Accreditation at Texas Tech University before transitioning to West Virginia University. Currently, Dr. Lockman is the Douglas D. Glover Endowed Chair of Basic Pharmaceutical Sciences and serves as the Associate Director for Translational Research at the West Virginia Cancer Institute. Dr. Lockman is a world renowned leader in the quantitative understanding of solute and drug movement across the blood-brain barrier. Dr. Lockman's primary research focus is on understanding why chemotherapy has limited distribution, and ultimately fails in brain metastases of breast cancer.