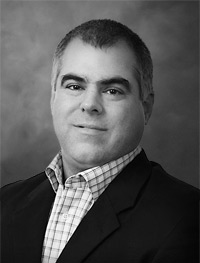 Prof. Jonathan Gagnon, Ph.D.
UQAR – Université du Québec à Rimouski
Chemist and inventor of Ovensa's licensed TRIOZAN™ technology. Separates, purifies, characterizes and modifies naturally occurring polysaccharides to use their natural chirality and develops new applications in areas such as catalysis, environmental and biomedical.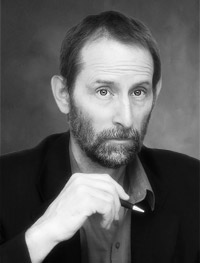 Dr. Mark David Vincent, MB, ChB, MRCP(UK), FRCPC
Medical Oncology, London Regional Cancer Program
Dr. Vincent is a medical oncologist at the London Regional Cancer Centre, a part of Cancer Care Ontario, where his activities include the management of lung and gastrointestinal cancer, and laboratory research into the reversal of cytotoxic drug resistance by means of gene therapy.  He is also an Associate Professor at the University of Western Ontario in the Department of Medicine, in the division of Medical oncology where he received the Award of Excellence in Teaching in 2004.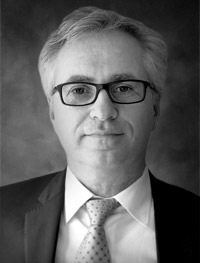 Jo Van Betsbrugge, Ph.D
.
CMC & Drug Development | Co-inventor of Baqsimi™
(Intranasal Glucagon, Eli Lilly/Locemia Solutions)
Dr. Jo Van Betsbrugge is an independent Pharmaceutical Development Consultant who covers all areas of CMC development, from preclinical development of small molecules and peptides, to formulation development, clinical manufacturing, and scale-up. Jo's journey in drug discovery and development began in 1999 when he created BioQuadrant Pharmaceutical Intermediates Inc, a chemistry-based CDMO specializing in the development of small molecule and peptide drugs. During his career at BioQuadrant he led the successful execution of over 80 milestone-driven projects for private and public biotech firms. He is a co-inventor and co-developer of Eli Lilly's Baqsimi TM, a novel intranasal dry powder formulation of glucagon originally developed at BioQuadrant in 2009 on behalf of Locemia Solutions. Baqsimi received FDA approval in July of 2019.
Jo obtained his Ph.D. degree in organic chemistry from the University of Brussels (Belgium) in 1997. He received training in cGMP-compliant manufacturing, process validation, and in the preparation of the CMC section for NDAs, CTDs and INDs. He's a member of the American Chemical Society and the American Association of Pharmaceutical Scientists.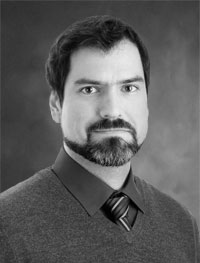 Prof. Nicolas Bertrand, Ph.D.
CRCHUL, Université Laval
Prof. Nicolas Bertrand is an expert in the preparation and characterization of nanoparticles for drug delivery applications. After a postdoctoral training at the Massachusetts Institute of Technology (Dr. Robert S. Langer's laboratory), he started his independent research team at the Faculty of Pharmacy of Université Laval in January 2015. He has authored multiple well-cited articles in the field of nanomedicine and drug delivery, notably on the use of pharmacokinetics to understand the fate of biomaterials and nanoparticles. He is the director of the research cluster on "Biopharmacy and Pharmacometry" within the Réseau Québecois de Recherche sur les Médicaments. Prof Bertrand also acted as a consultant for various clinical- and preclinical stage nanomedicine companies.
Paul Lockman, Ph.D., BSN
Inaugural Douglas Glover Chair of Pharmaceutical Sciences & Associate Director for Translational Research – WVU Cancer Institute
Dr. Paul Lockman earned his Ph.D. (Pharmaceutical Sciences) at Texas Tech University Health Sciences Center. Dr. Lockman was the Associate Dean for Outcomes Assessment and Accreditation at Texas Tech University before transitioning to West Virginia University. Currently, Dr. Lockman is the Douglas D. Glover Endowed Chair of Basic Pharmaceutical Sciences and serves as the Associate Director for Translational Research at the West Virginia Cancer Institute. Dr. Lockman is a world renowned leader in the quantitative understanding of solute and drug movement across the blood-brain barrier. Dr. Lockman's primary research focus is on understanding why chemotherapy has limited distribution, and ultimately fails in brain metastases of breast cancer.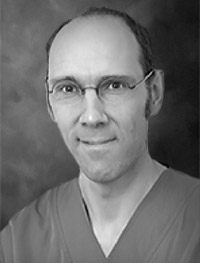 Steven De Vleeschouwer, MD, Ph.D.
Neurosurgeon, University Hospitals, Leuven, Belgium & Head of the Laboratory of Experimental Neurosurgery and Neuroanatomy,
KU Leuven
Dr. Steven De Vleeschouwer is staff neurosurgeon at the University Hospitals, Leuven, Belgium since 2005 where he is responsible for the clinical care program of patients with intracranial tumors. He holds a part-time professorship at the Neurosciences department at KU Leuven, Belgium and is head of the Laboratory of Experimental Neurosurgery and Neuroanatomy. He is the current Chair of the Belgian Association of Neuro-oncology (BANO), extended board member of the Belgian Society for Neurosurgery (BSN) and active member of the European Association of Neurosurgical Societies (EANS), the European Association of Neuro-oncology (EANO) and the Society of Neuro-oncology (SNO). He is co-founder of the Belgian Brain Tumor Support (BBTS) and actively training residents in neurosurgery as well as supervising several finalized and ongoing Ph.D. projects. Professor De Vleeschouwer is peer-reviewer for more than 25 scientific journals and serves in the editorial board of 4 biomedical journals. His main research interests comprise both clinical and experimental neuro-oncology and include functional and morphological demarcation tools in brain tumor surgery, basic and applied brain tumor immunology and strategies to modify the brain tumor micro-environment.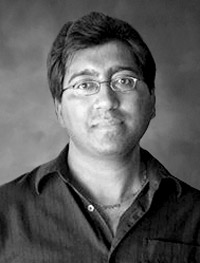 Ravin Narain, PhD, P.Eng, FRSC
Full Professor and an established researcher in the Department of Chemical and Materials Engineering at the University of Alberta, Edmonton, Alberta, Canada
Dr. Ravin Narain is currently a Distinguished Visiting Scientist at CSIRO, Melbourne, Australia. He has made original and innovative contributions to the design, fabrication, and characterization of novel polymers, hydrogels and nanomedicine for a wide range of applications. Dr. Narain's research mainly focus on biomaterials, nanomedicine and regenerative medicine, with an emphasis on developing new biomaterials for drug and gene delivery applications. In particular, he has made significant contributions in the area of glycopolymers and glyco-nanomaterials for a range of applications primarily for biomedical uses. His laboratory focuses essentially on the controlled radical polymerization process for the synthesis of well-defined polymers. He has published over 170 articles and is the editor of 5 books namely Engineered Carbohydrate-Based Materials for Biomedical Applications (Wiley), Chemistry of Bioconjugates (Wiley), Glycopolymers: Synthesis and Applications (Smithers & Rapra), and Polymers and Nanomaterials for Gene Therapy (Woodhead Publishing & Elsevier Inc.). He is currently on the Advisory Board for Polymer Chemistry (RSC) and is the Editor for three special issues for Polymers (MDPI): Polymers and Nanogels for Gene Therapy; Responsive Polymers for Drug Delivery, Imaging and Theranostic Functions; Advanced Polymers for Engineering Applications. He has also been appointed as the section editor for the second edition of Comprehensive Glycoscience (Elsevier) and editor for a new book, Polymer Science and Nanotechnology (Elsevier).